We're sorry to hear you'd like to cancel or reschedule your reservation. Please follow the instructions below.
Note - for meeting room bookings that have been invoiced and paid for, you must contact your Community Manager for any changes. Please keep in mind our cancellation policy.
Log in to your Member Portal
Select Account and then Bookings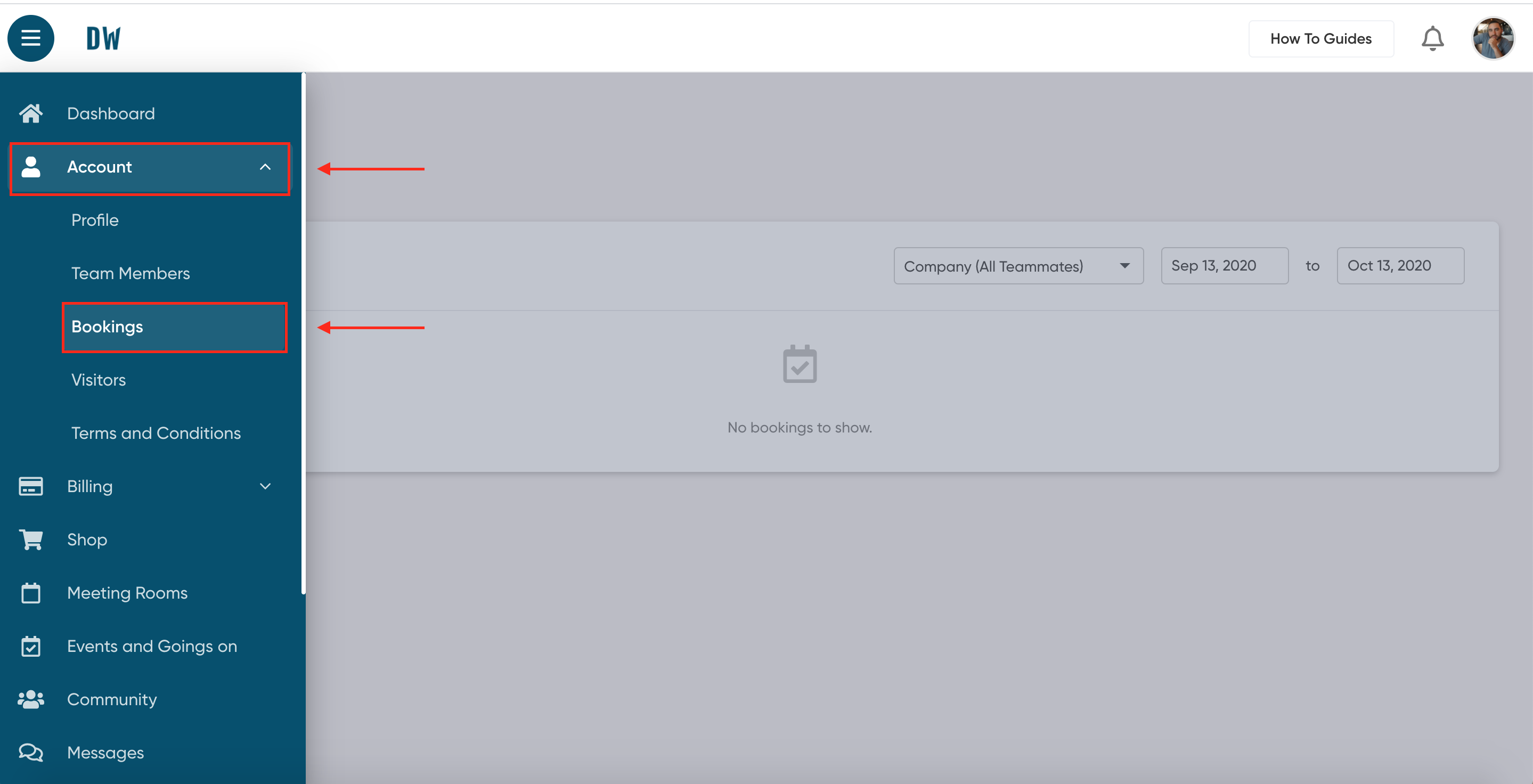 You are able to filter by Upcoming or Past Bookings. You can view either your own bookings or company wide bookings by selecting the dropdown next to the date fields. Ensure you are selecting the date range for the reservations you'd like to view.
If you are viewing Company bookings, you'll be able to see which team member created the booking along with all the booking details.
To Edit the booking, click on the pencil to the right of the reservation.

Clicking the pencil icon will bring up your reservation details. You can make changes to the date & time (based on availability) to your reservation as well as edit any details or add guests. If you make changes (and don't cancel) be sure to click the update button.
For cancellations, the Booking Summary shows your reservation details as well as the Cancellation Policy and Cancellation Fee for your booking. Select the Cancel Booking button.

A popup will appear with all the relevant information regarding your cancellation. Once you are ready to proceed and you agree with the policies, click on the Cancel Booking button to confirm.