Have you been invited to use Brivo Mobile Pass, the digital keycard for access to Downtown Works?
If so, please read on. If not, contact your Community Manager for access options! 
Looking for troubleshooting? That article is over here. 
How to access the Mobile Pass
Once your Downtown Works membership is active, you will receive an invitation to Mobile Pass from brivomobilepass@brivo.com 
Download the Mobile Pass app via the link in the email from the Apple App store or Google Play store
Once the app is downloaded, select 'Add My Pass' in the same email 
This will open the app and add your pass to your phone 

If the pass does not automatically appear you can find your credentials in the email to enter manually 
Error Note: Many users receive an error message: 'This pass has already been activated.' If you get this error - quit the Mobile Pass app on your phone and then open it again and it should work! 
How to use the Mobile Pass 
Connect to the Downtown Works WIFI on your phone for geolocation

See a Community Manager or email us for WIFI details.

Open Brivo Mobile Pass
Tap the location you are trying to access
Tap the door icon
Select the door you would like to access 
Hold the center unlock button until the screen turns green
NEW FEATURE STARTING JULY 2019
(Downtown Location Only)
In order to access the elevator pin codes will no longer be used. All members that have access to the Brivo Mobile Pass app will have to update their pass by following the instructions below. 
Please be advised that your phone's Bluetooth and biometrics are going to be used to unlock the elevator. You must set up Touch ID, Face ID, or Android Fingerprint in order to use the elevator.
If you do not have a compatible device, please contact our support team.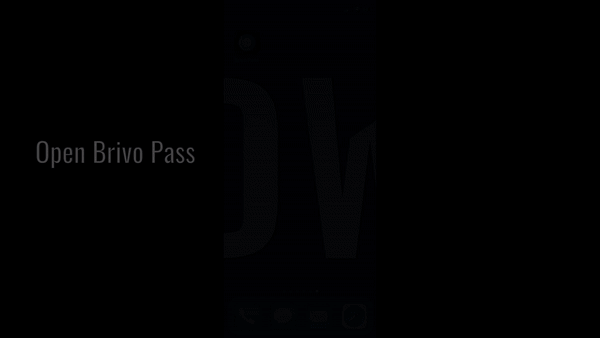 Common FAQ
I downloaded the app but I can't access the door...
The Brivo Mobile Pass uses geofencing through our wifi network to ensure secure access only when members are at the space. Users MUST connect to the wifi network before trying the door. 
I deleted the app or got a new phone...
No problem, for security reasons your pass will automatically be deactivated. Please email support@downtownworks.com and we will send you a new invitation! 
I did not receive my invitation or it has expired...
Mobile Pass invitations expire 72 hours after they are sent. If your mobile pass has expired, please submit a ticket above. We will get it to you within 1 business day. 
No doors show up...
If you have redeemed your Brivo pass, and no doors show up, ensure that the little star icon is turned off on the bottom menu (second from the left). The star icon are your favorites, you can add a door to your favorites by going to the door and pressing the star icon on the top right.